Live happily in your own skin

Restore your confidence with our organic, natural and
vegan skincare range, formulated to repair and
revitalise dry, delicate and sensitive skin
Live happily in your own skin
Restore your confidence with our organic, natural and
vegan skincare range, formulated to repair and
revitalise dry, delicate and sensitive skin
Live happily in your own skin
Restore your confidence with our organic, natural and
vegan skincare range formulated to repair and
revitalise dry, delicate and sensitive skin
award-winning, organic skincare
Our Skincare Range
As Nature Intended
We make the purest organic skincare products to help calm and heal even the most dry and sensitive skin.
Our products are inspired by a father's love for his daughter and are handmade with care for you to love and share.
Simply the best in clean skincare.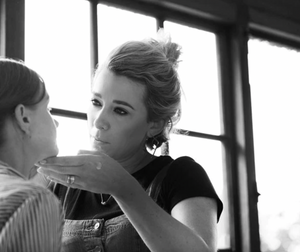 Cleanse & Glow
Book a mini cleanse and glow treatment with Sadie at our Topsham store. Discuss your skin concerns and experience our natural, organic skincare for yourself.
BOOK HERE
SOS Recovery
Instant Hydration Facial Oil
A restorative and fast-absorbing facial oil designed to deeply nourish, hydrate, and repair dry and sensitive skin to leave it looking, and feeling, happy and radiant.
GET £5.00 OFF YOUR FIRST ORDER
Join Our Newsletter